The mission of the Division of Aging and Adult Services is to promote the health, safety, and independence of older Arkansans and adults with physical disabilities.
Aging and Adult Services »
---
The Division of Behavioral Health Services is responsible for ensuring the provision of public behavioral health services, including mental health and substance abuse prevention, treatment, and recovery services throughout the State of Arkansas. The Division supports, certifies, licenses, and funds behavioral health providers throughout the state. In addition, the Division of Behavioral Health Service operates two behavioral health institutions -- the Arkansas State Hospital located in Little Rock and the Arkansas Health Center in Benton.
Behavioral Health Services »
---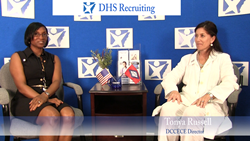 Division of Child Care and Early Childhood Education Director
Tonya Russell
Act 1132 of 1997 established the Division of Child Care and Early Childhood Education within the Arkansas Department of Human Services. The purpose of the Division is to enhance the coordination of child care and early childhood education programs within the state. This coordination ensures a seamless delivery of early childhood and child care services to low-income families and those who are moving from welfare to work. Through the licensing and accreditation unit, the Division also works to ensure that child care centers and family child care homes meet state minimum licensing standards and supports programs that voluntarily want to achieve higher-quality standards. The Division, working with the Arkansas Early Childhood Commission, adopted the following mission statement: As good stewards of the public trust, the Early Childhood Commission will support and advise the Division by ensuring that all Arkansas children and families have access to a safe, high-quality, developmentally appropriate (nurturing learning) environment (and) by educating and assisting parents, child care providers, and communities to prepare our children for future success.
Child Care and Early Childhood Education »
---
The Division of Children and Family Services is responsible for safety of children and youth in Arkansas. DCFS is responsible for child abuse and neglect prevention, protective, foster care, and adoptive programs.
Children and Family Services »
---
The Division of Community Service & Nonprofit Support (DCSNS) strengthens community resources, volunteerism and national service in Arkansas. We have been offering training, consulting, and information to all Arkansans since 1974 and we are the oldest state office of volunteerism in the nation.
Act 42 of 2011, changed our name from the Division of Volunteerism to the Division of Community Service & Nonprofit Support.
Community Service and Nonprofit Support »
---
The Division of County Operations provides leadership and support for 86 county offices in 75 counties. The Division employs approximately 1,800 Arkansans and has an annual operating budget of more than $210 million dollars. Caseworkers at the county offices work with Arkansans who are in need of public assistance
County Operations »
---
The Division of Developmental Disabilities Services believes individuals and their families should have choices when selecting the appropriate services in their local community. This allows each individual to maximize his or her abilities while enjoying a quality of life that matches those abilities. It also will prevent individuals from being forced to access more expensive and intrusive services. The Division is responsible for the overall coordination of services for Arkansans with developmental disabilities. The Division's Director's office is the point of contact for the public.
Developmental Disabilities Services »
---
The Department of Human Services (DHS) runs the Medicaid program in Arkansas. Medicaid and Medicare are different programs. Medicaid is a program that helps pay for medically necessary medical services for needy and low-income persons. It uses state and federal government money. Medicare is federal health insurance. It pays for medical services for aged and disabled persons.
Medical Services »
---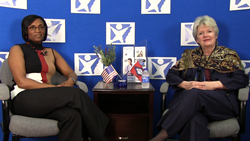 Division of Services for the Blind Director
Katy Morris
The Arkansas Division of Services for the Blind is dedicated to the independence of Arkansans who are blind or visually impaired and is committed to the principle that these individuals have the right to make informed choices regarding where they live, where they work, how they participate in the community, and how they interact with others.
Services for the Blind »
---
The Division of Youth Services' mission is to provide effective community-based prevention, diversion, appropriate correction and rehabilitation, improved education and thorough aftercare in order to enhance the comprehensive well-being of the youth of Arkansas involved in the juvenile justice system.
Youth Services »
---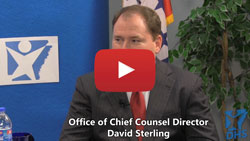 Division of Chief Counsel Director
David Sterling
The Office of Chief Counsel consists of five sections which provide extensive legal, investigative and hearing services to the Department.
Chief Counsel »
---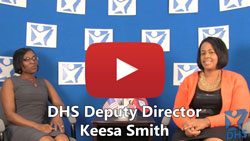 DHS Deputy Director
Keesa Smith
Cindy Gillespie has served as the director of the Arkansas Department of Human Services since March 2016. In this capacity, she serves as a member of the Governor's Cabinet, and is responsible for providing leadership and oversight of the agency's efforts to promote the health and well-being of all Arkansans, especially those most in need. Prior to serving as director, Gillespie served as a senior advisor to former Massachusetts Governor Mitt Romney. She is joined by DHS Deputy Directors, Mark White and Keesa Smith.
Director's Office »